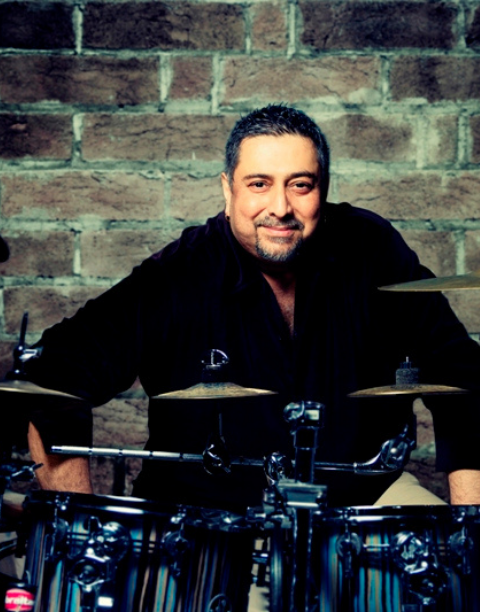 Ranjit Barot is a drummer, singer, music composer, music director and music arranger. Born into a family steeped in Indian classical music and dance, melody and rhythm has always been an integral part of Ranjit's life. He started playing at the age of 12, encouraged by his mother, the legendary Kathak dancer, Sitara Devi.
His early career saw performances with Louis Banks & the Jazz Yatra Sextet, Pandit Ravi Shankar, the maestros, (late) Don Cherry & (late) Charlie Mariano. Ranjit Barot is today on the forefront of both worlds, the mainstream popular Indian/World music and Jazz fusion genres. He is the musical director for all of A.R. Rahman's live concerts and is the drummer for guitar legend John Mclaughlin and the 4th Dimension band.
Ranjit has also had a long career in composition and music production, working out of his own studio facility, in Mumbai, India. His strong roots in the Indian classical tradition and his own world‐view of music gave him a unique perspective on the Indian film genre. His career spans projects over the last almost four decades as a featured drummer and arranger for musicians such as R.D. Burman, right up to A.R. Rahman. Ranjit was the music composer and sound designer for the opening and closing ceremonies of the Commonwealth Games Delhi 2010, and Music Producer for MTV Unplugged (Season 1 & 2).